---
Trade Options on Futures

E-Mini S&P * Directional & Neutral Positions

Get your copy of Paul Forchione's book describing advanced techniques on futures options. Learn techniques from a professional options trader to manage risk while speculating on futures markets.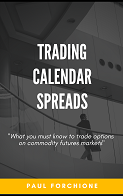 Click here to view Paul's eBook

By using our website, you agree to accept our terms of use (click to read)
---
Volatility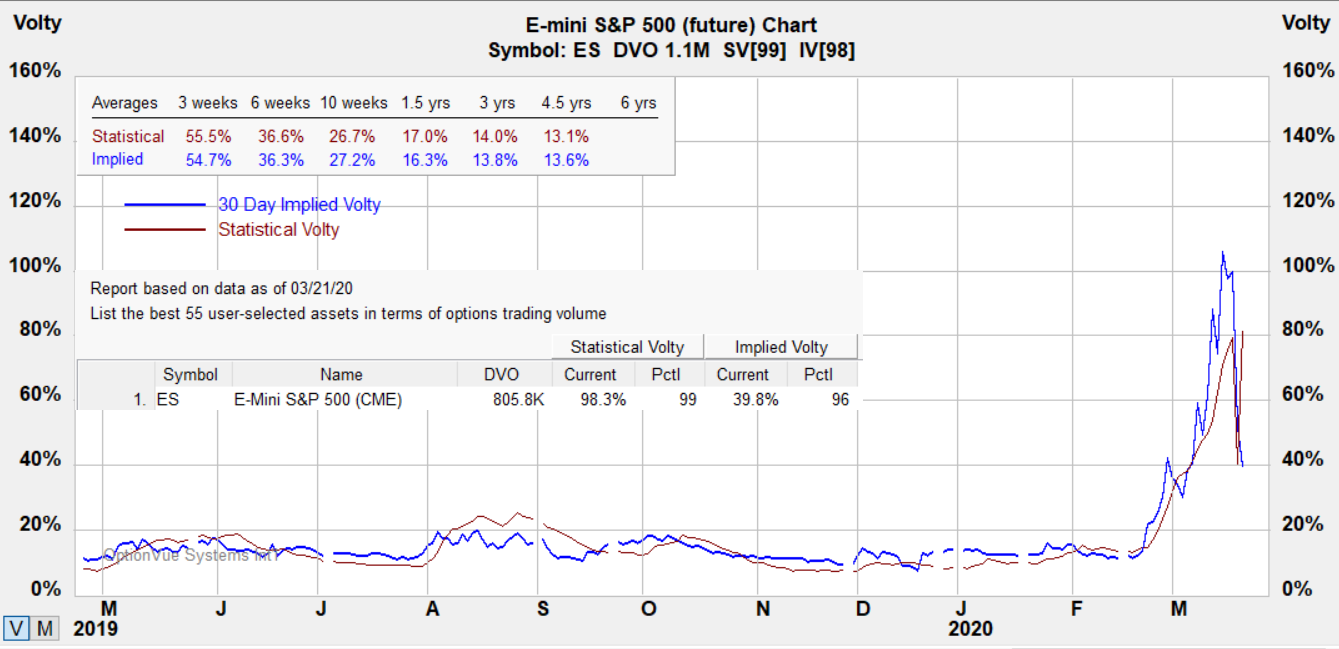 ---
Notes:
Contract Size - $50 x S&P 500 Index.

Tick Size: Outright: 0.25 index points=$12.50

Trading Hours: CME Globex: Sunday - Friday 6:00 p.m. - 5:00 p.m. Eastern Time (ET) with trading halt 4:15 p.m. - 4:30 p.m.
* Tip: Click here to read a helpful tip about E-Mini S&P futures and options
---
E-Mini S&P

Below are charts for reference.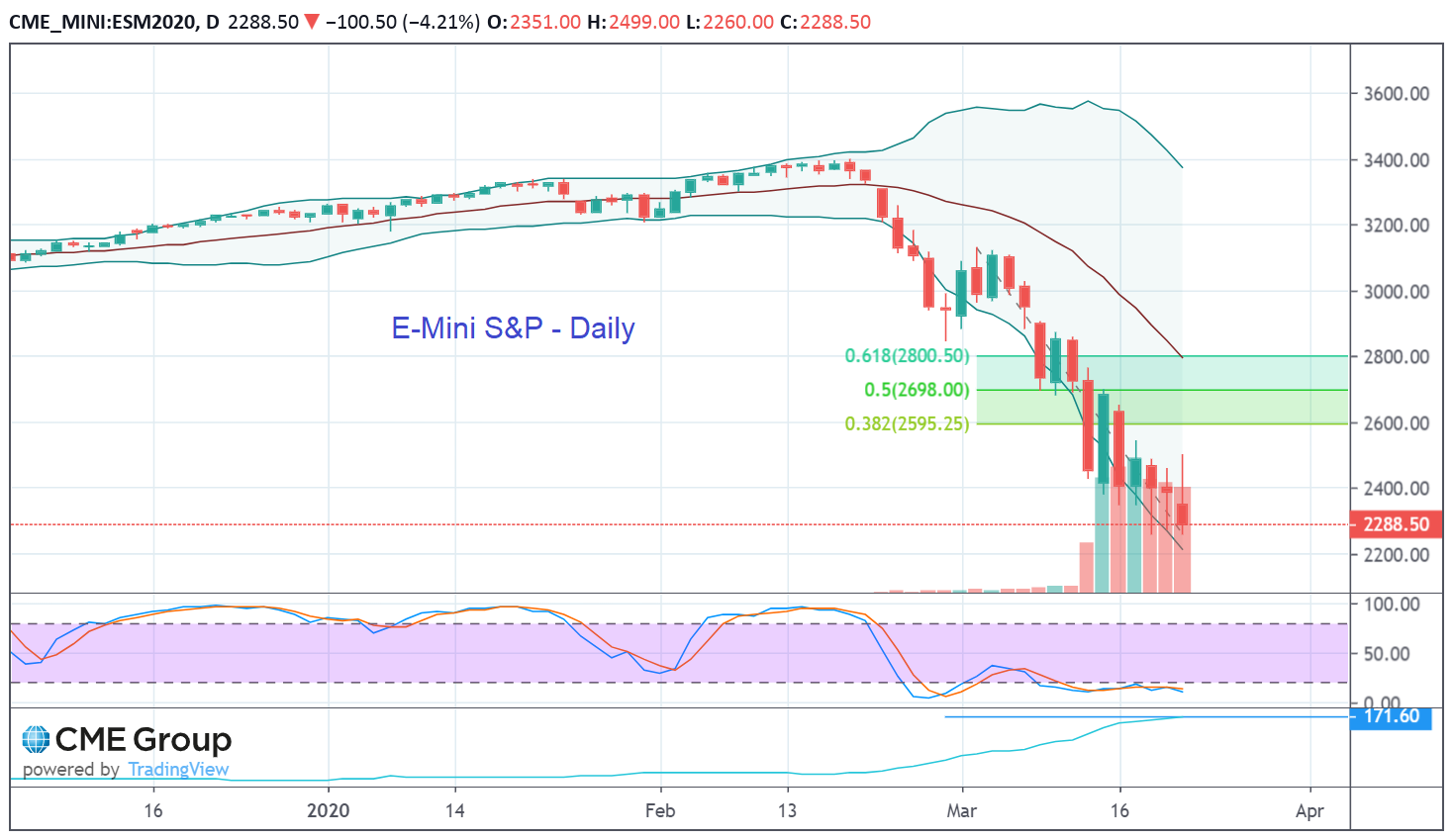 * Tip: Click here on enlarging images
---
Strategies
The % yield shown in the diagram below represent an estimated return on margin from projected dates shown.
Futures Prices

Option Spreads

Below is a series of different strategies one may consider in trading the E-Mini S&P posted for the week of March 23rd. If you're interested in learning how these or other commodity and financial futures markets can be traded for hedging or speculative purposes, please contact us. Join our free webcasts each week at the end of the posts.
Illustration of a 1 standard deviation bull spread to the upside.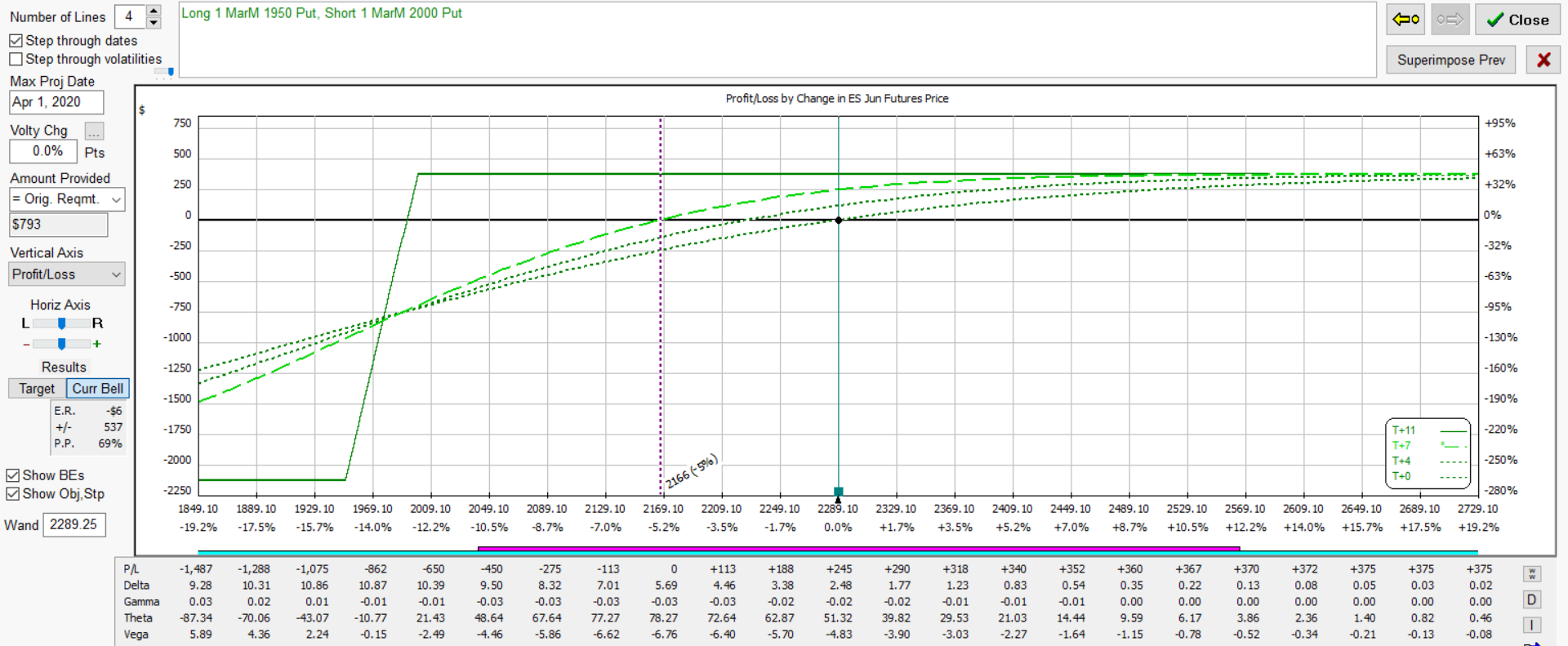 Below is a call butterfly to the upside which takes advantage of decline in implied volatility of markets pick up in the next 30 days or so. News of CoV-19 of over-the-counter drugs showing some effectiveness may kick in some confidence over the long haul.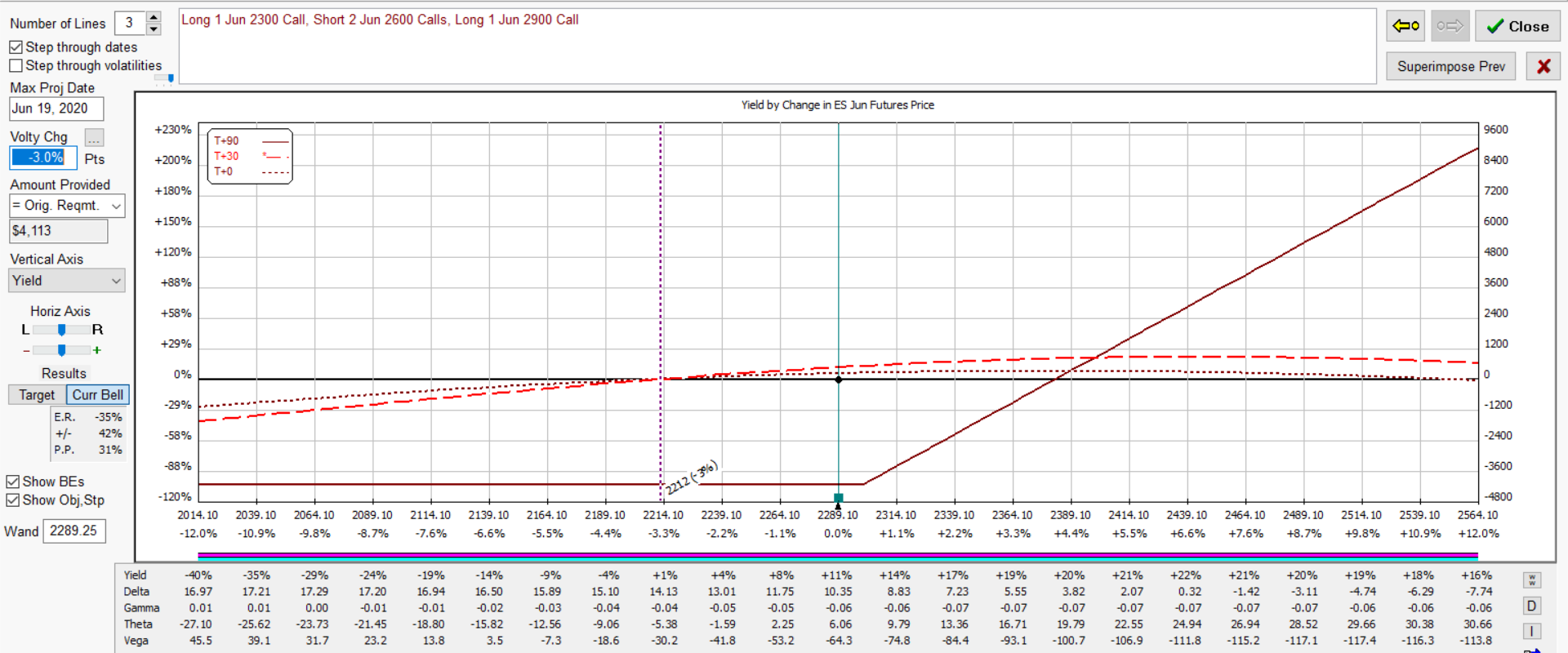 Below is a calendar put spread to the downside given potential long term impact of CoV-19 on the global economy.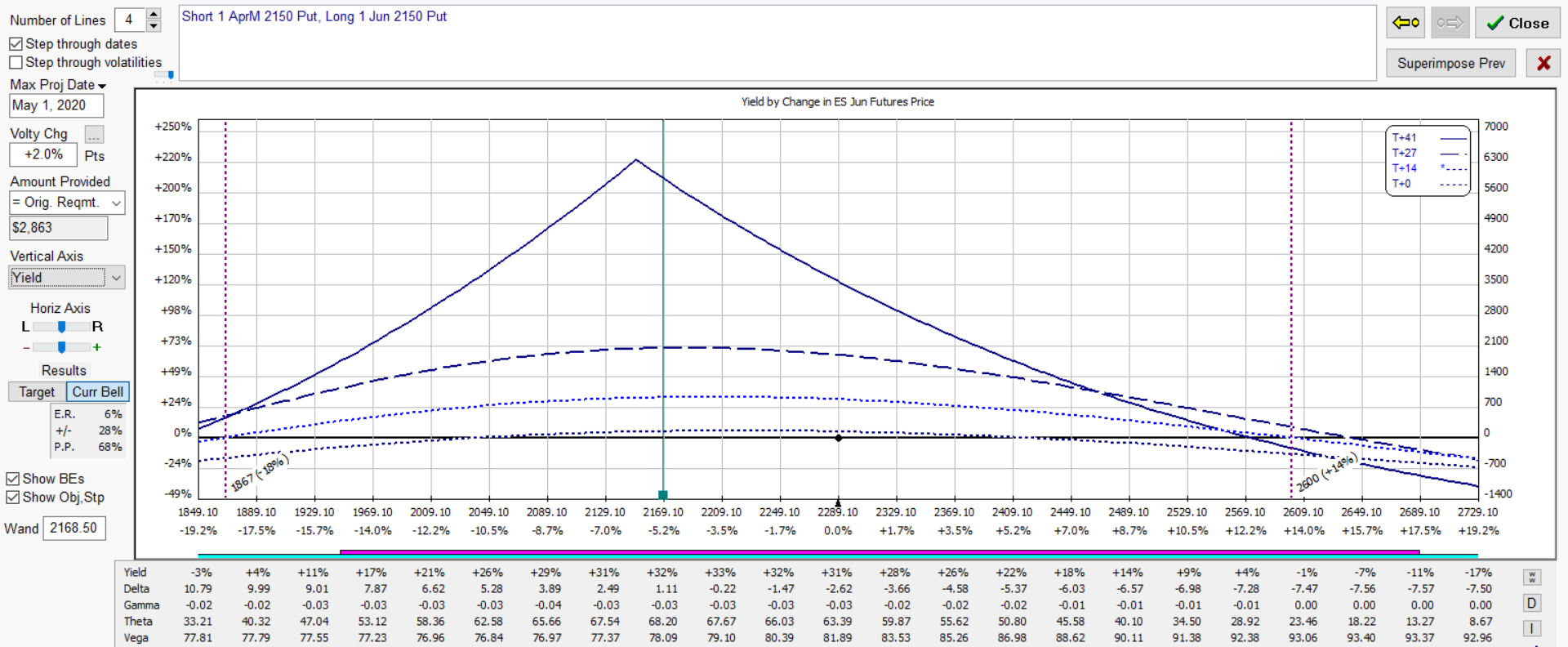 Join our Free Webcast each month and learn how these strategies can benefit your trading.